ABOUT US
BACK TO HOMEPAGE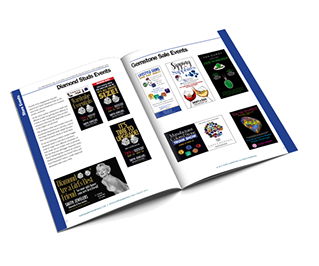 Porte founded the Porte Marketing Group in 1989 working exclusively with retail jewelers to better promote their products and services to the consumer.
Some of his accomplishments include:
Launched the Let it Rain and Let it Snow weather promotions for jewelers
Developed the Jewelry Pro II instant photography system in with Polaroid
Produced the first musical wedding vow song with Steinway and Son packaged on a 24kt gold CD providing jewelers with a unique way to bond with the bridal customer
Pioneered cross promotion marketing programs for jewelers partnering them with local businesses like car dealers, restaurants, realtors
Porte founded Target Mailers enabling jewelers to create automated print , email and social media programs in minutes.
Porte has been a contributing editor for InStore Magazine, JCK, Mid America Jewelry News and Southern Jewelry News, Jewelry and IDEX Magazine.
His past experience includes sales for IBM, Marketing director of Michael Anthony Jewelers and chief marketing officer for Diamond.com