Putting your store name in front of hundreds if not thousands of new prospects before the Holiday Season by partnering with a high-end dining establishment, sushi restaurant, bistro or sports bar can provide an ideal way to target millennials that may be looking for an engagement ring or affluent dinner guests in search of a perfect Holiday Gift!
Here's the plan:
Go to a few local restaurants in your area and propose to the owner or manager that you would like to partner with them on a Holiday/New Years' Eve promotion.
The jeweler pays for the printing of the card that includes a special offer from the restaurant and an offer from the jeweler. The wait staff includes the impressive folded card along with the dinner or bar tab.
Porte Marketing does all the work: Just get the restaurant contact name, phone and email and Porte Marketing will customize the
restaurant's offer, get their logo and get the piece approved by the restaurant.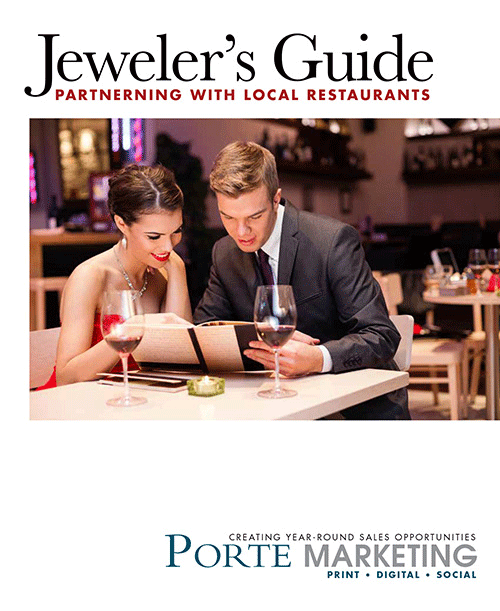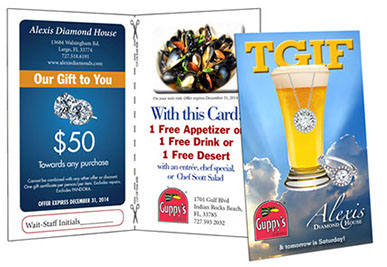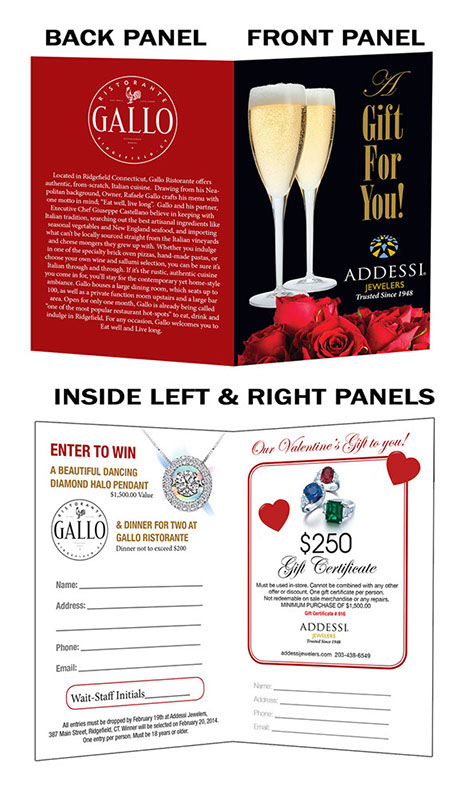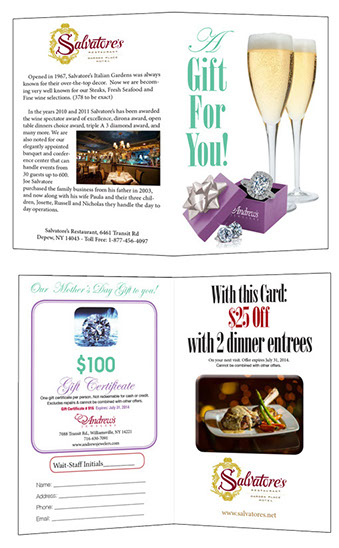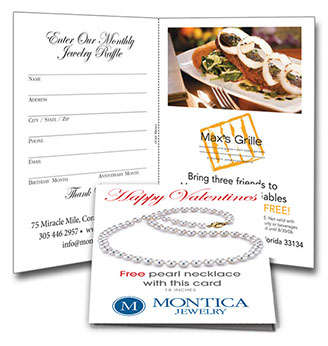 ABOUT US
BACK TO HOMEPAGE