Valentine's Day represents an important opportunity to acquire new customers, get men into the store and continue the sales momentum from the holiday season.
Shiny jumbo mailer (5.5" x 8.5") with perforated card will grab the attention of your customer's in their mail box with your special offer.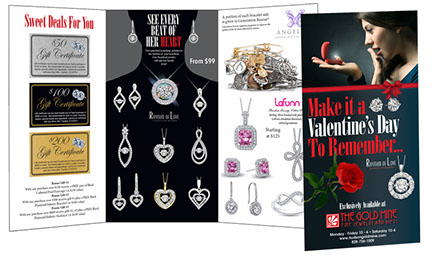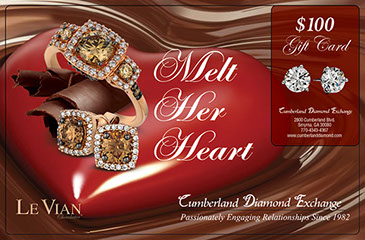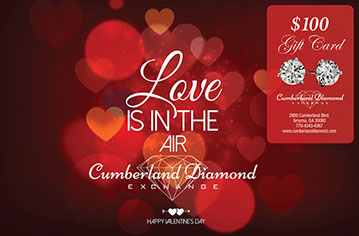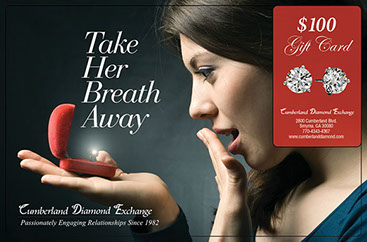 The trifold allows you to feature a wide array of gift ideas to make your customer decision easier.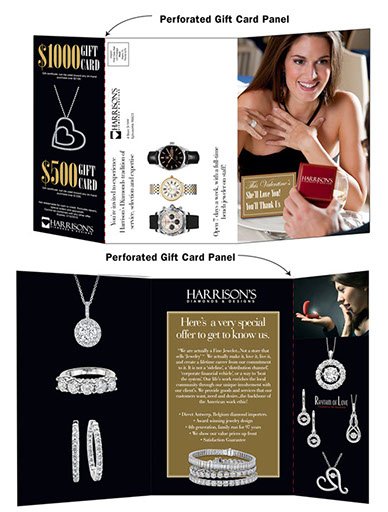 ABOUT US
BACK TO HOMEPAGE